Companionship & Home Care
At Sova Healthcare we know what a huge difference social companionship can make to people's lives. 
What is Companionship & Home Care?
Whether it's a friendly chat over coffee or going on a leisurely walk with somebody you get along well with, we all need a bit of company to make us feel happy and fulfilled. With our Social Companionship Service we can provide companionship, home care and friendship as well as assisting you to live your life as independently as possible in your own home.

You may find that as you've got older it has become increasingly difficult to stay in touch with old friends, or you may have trouble forming relationships with people due to disability. If this is the case, our Companionship for the Elderly service is here to help. Our carers are always friendly, chatty and enthusiastic. They are keen to assist you with visiting friends and meeting new people, as well as trying out new hobbies and activities, allowing you to live the life you want to live.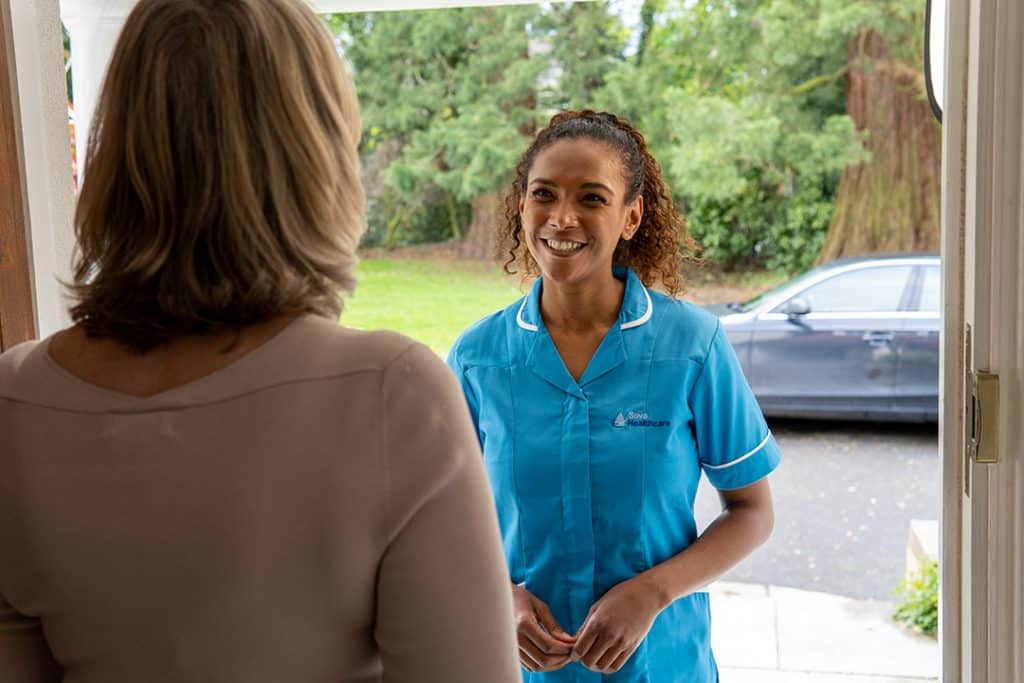 What Services Are Included?
Whether all you want is a carer to pay you a short visit once a day to see how you're doing, a friend to go out on day trips with, or somebody to keep you company 24 hours a day, we have the right support plan for you.

Here is an overview of the services we can offer you as part of our Social Companionship Care:
Why Choose
Sova Healthcare
As A Home Care Provider
Sova Healthcare is widely recognised as one of the top domiciliary care agencies in the UK. With branches in Leicester, Bradford, Harrogate, Birmingham, and Redbridge, we have continued to expand our health and social care services, to help those suffering from complex illnesses or learning disabilities live a comfortable life.

All of our home care services are regulated by the Care Quality Commission and run by registered managers who ensure our domiciliary care meets and exceeds the required standards.